Welcome to Christian Cafe Australia
Even though it says Australia in the title, Christian Cafe Australia welcomes people from all around the world.
We built this website as a safe and friendly environment for all Christians to get together and exchange ideas, or form friendships and relationships.
All denominations are welcome.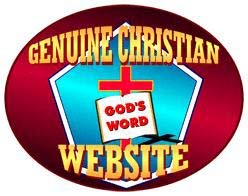 *************************************************************
Any advice or suggestions for the site, will be greatly appreciated, after all, this site is for you to participate in and we want you to enjoy your stay here.
We want you to contribute to the site, so fill in the form on the Contact Us page.
Join our Chat Rooms and be part of our community. Help someone with their questions or problems, or be helped with your questions or problems.
We will not tolerate any abuse in the chat rooms. Your membership will be terminated.
Contribute to the site by sharing your favourite Bible verse with us. Simply Click Here and share your verse with the world.
Also if you have an inspiring Sermon you would like to share with us, simply Click Here
If you have enjoyed your visit with us and found some inspiration or motivation, please consider making a donation, large or small, it will help contribute to the sites annual running costs and keep us live on the Internet.
Please click on the button below to make a secure donation through PayPal or credit card.
God bless from The Christian Cafe Australia- Jason, Wayne and Phil
World Travel Options
Feed your travel bug here and find inspiration for your next vacation. You can book accommodation, flights, tours and more. Also meet Marly, my travelling teddy bear.
***********************************************************
The Christian Cafe Australia Blog keeps you up to date with all of the latest additions to our site.
New Christian articles each day. As well as Bible verses and quotes.
Welcome to the Christian Cafe Australia chat rooms.
The Christian Cafe Australia bookshop has a wide range of Christian books for you to enjoy.
Christian resources to help you in your daily life. You will find daily audio Bible readings and more.
Share your favourite Bible verse with us here.
Share your favourite Sermon with us here.
Religious facts that you might not know.
Please support our very generous sponsors
Here you will find links to other Christian sites.
Contact us by filling in the form.
Our disclaimer
Submit your story here to the Christian cafe Australia site for everyone to see.